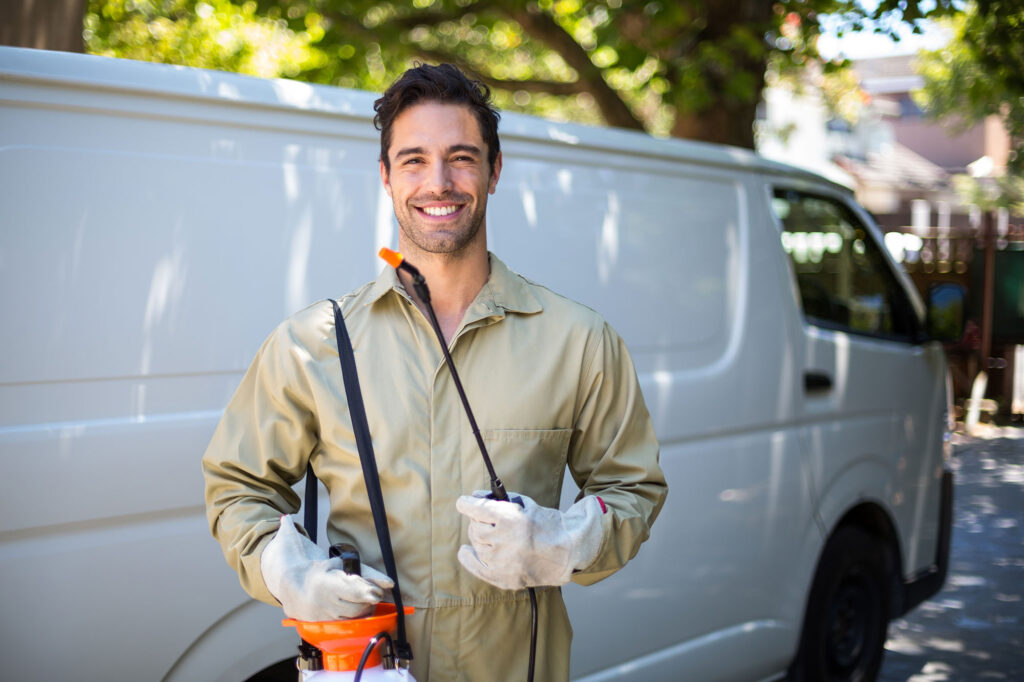 Over 40 Years of Experience
At Bishop Pest & Termite Control Inc., we understand that having pests in your home can be a stressful and unpleasant experience. That is why we offer top-notch pest control services tailored to meet the needs of each individual customer.
With our onsite assessment and targeted pest control plans, you can feel confident knowing that your home will be free from pests year-round. Let us help you protect your home and family in the most effective way possible.
Targeted Pest Control
We'll inspect your home from top to bottom inside and out for current or potential pest problems. Once that's done, we'll begin the process to protect and eventually lead to the process of preventative care.
Preventative Pest Control
We understand that you want to protect your home from unwanted pests all year round. That's why our Proactive Prevention Services are designed to provide targeted pest control solutions tailored to the specific needs of your home.
Termites
Homeowners spend an average of $3000 to repair termite damage. Spend less on repairs, and spend more on home improvements with termite extermination.
Roaches
Just like us, roaches like food, shelter, and warmth. No wonder they want to move in to our homes. Our trained Pros will help you show them the door.
Ants
Our pest control experts can help you make sure your home stays protected from ants with our preventative control methods and targeted pest control solutions.
Spiders
Bishop Pest provides targeted and preventative pest control that keeps spiders away from your home or business. Our highly-trained Pros use the latest protocols to determine the most efficient way to rid you of these eight-legged pests.
Bed Bugs
Are you struggling with bed bugs? Don't worry—you don't have to suffer in silence. The best way to get rid of them is with help from Bishop's professional pest control team. Our pest control experts are trained to provide targeted and preventative solutions for all types of pests, including bed bugs.
Fleas
At our company, we understand how hard it can be to deal with pests. That's why we specialize in targeted flea pest control services. We have the most advanced technology and methods available to help you take back your home from pesky fleas.
Ticks
We offer preventative and targeted pest control services tailored specifically to your home. Our experienced technicians have the knowledge and expertise necessary to ensure that your space remains tick-free for years to come.
Rodents
Our pest control treatments are specifically targeted at rodents, and our Pros are well-versed in how to get rid of rats and mice.
Ready to Get Started?
Every minute counts when it comes to pest control. We'd love to help you make sure your house is protected from all the critters that encroach. Give us a call and get a free quote today!
Get A Free Quote
(281) 689-3234